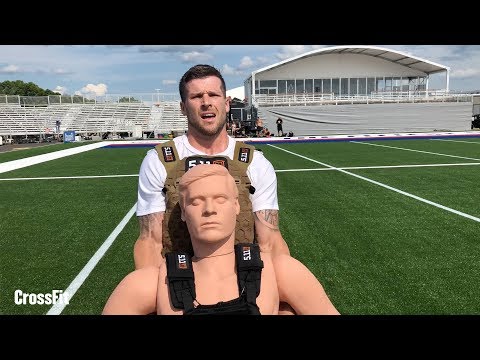 Today we are simulating the "Rescue Randy" event done at the CrossFit Games last week. For reference, this workout took the athletes 8-12 minutes.
Workout of the Day
1. Workout
"Rescue Randy"
50 yard backward sled drag, 5/3 plates on sled
2 Rope climbs
Run 500 meters
10 Burpee pull ups
10 Double jump through tire (jump into middle, then out each rep)
1 Lateral cargo net trip
Then, go all the way back the same way.
2. Cash out
4 sets of :
10 GHD Sit Ups
COACH AND ATHLETE NOTES:
You may have seen this workout at the CrossFit Games. It was too good to pass up. Obstacle course-ish. Go hard and fast and score your best time!