Fall is upon us! by Brian Bender
The first day of fall is upon us [on Sunday to be exact].  There are many great things about fall: leaves changing, the weather gets a bit cooler, pumpkin beers are in season, the Denver Gorilla Run, Halloween, Thanksgiving, Katie's birthday, the list goes on…but best of all? Ski Movie Season!  All of the ski movie production companies release their latest and greatest compilations of the best kind of porn around. Why? Because everyone is getting pumped for ski season! Ok, if you are one of those weirdos who lives in CO and doesn't ski (or ride), you can just stop reading now because you just don't get it and probably never will. [There is likely something wrong with your brain.]
We live in a ski mecca of the world. This is simply awesome. As such, the best ski movie companies feature tour dates in Denver and Boulder. Every season, I try to make picks about which will be best. It is really hard to categorize 'best movie' because they all do a great job of showing off their specific disciplines. So they really need individual categories, but this is probably already way too geeky so I'll leave it alone.
My pick for this season? "McConkey" by Matchstick Productions. I would not usually pick a tribute film, but in this case I have to make an exception. Shane McConkey was a guy I watched growing up and he always inspired me. He was definitely an important role model and I still try to have an outlook on life similar to his. If you don't know, he was probably the craziest pro skier in history. He did things on and off of skis that nobody else would even try and he did them in a totally comedic fashion [picture above explained]. He didn't perceive trying something awesome as a "risk" of death. He viewed not doing it as a "risk" of missing out on living. If you are unfamiliar, google him and watch some of his videos. Anyway, he died several years ago doing what he loved [ski basing] and this film is a tribute to his life and the legacy he left behind in the sport of freeskiing. It may be on the somber side, but that's ok considering.
Below is a list of some of the ski movie tour dates near us this year. I already have tickets for the Denver showing of "McConkey" if anyone wants to join.
"McConkey" by Matchstick Productions: Boulder 10.20.13, Denver 10.21.13
"Partly Cloudy" by Level One Productions: Missed the world Denver premiere 9.7.13, Steamboat 9.21.13,
"Way of Life" by TGR: Denver 10.10.13, Boulder 10.11.13
"Tracing Skylines" by Poor Boyz: Boulder 10.3.13
If you want to go to any of these, it would be cool to get a group of MBSers to go. If you're interested, please post to comments (like back in the day).
Here is the "McConkey" trailer: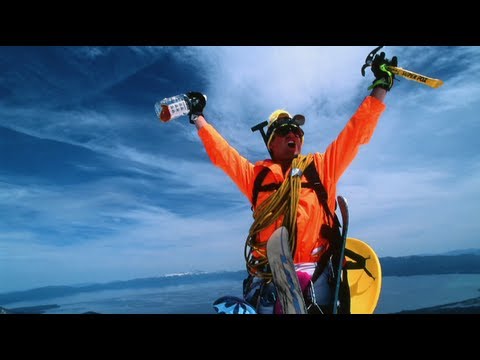 Workout of the Day:
A. 20 minutes of mobility
B. Make up day (if you missed Monday or Wednesday, please make up your back squat and/or press 5RM)
If you didn't miss your BS or PR, do the WOD
C. 3 Rounds, each for time of:
20 Pull-ups
30 Push-ups
40 Sit-ups
50 Squats
Rest precisely three minutes between each round.